Slide 1
EAT SAFE FOR A
HEALTHIER FAMILY
Who wants to feed their family carcinogens? No one! So, be safe and choose CHUK — an FDA-certified product made from agricultural residues. Plus, CHUK is microwaveable, freezable, ovenable.
Bisphenol A, a compound found in plastics, leaches out 55 times faster when exposed to hot liquids than it does under normal conditions.
'Plastic not fantastic' - Here's why
Slide 2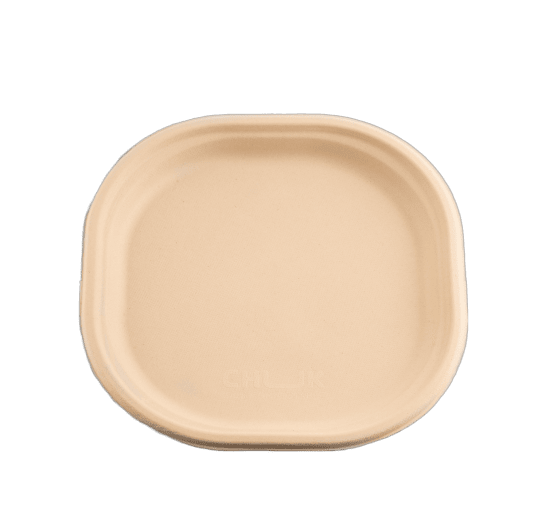 EAT SAFE FOR A
CLEANER PLANET
After you're done eating, CHUK! is 100% backyard compostable. Just a small gift back to Mother Earth, your kids, their kids, the cows, the turtles, the mangoes... you get the point.
Did you know that only 9% of the plastics ever made (since the 1950's) have been recycled? And that, currently, there is four times more plastic in our oceans than plankton?
Slide 3
EAT SAFE FOR A
BETTER BUSINESS
The 3% Report published by World Wildlife Fund and CDP shows that the return on investments on lean and green interventions is 233%. 'Companies that embrace sustainability financially outperform'.
and you can calculate your carbon target and profits here
LITTLE BOWLS
BIG DIFFERENCE.
Have a beaming bowl tour today!
A safe & pretty plate to eat from. That's what you need.
TREATS ON
MEAL PLATES TODAY?
Serve your food right with these trendy meal plates.
LIDS THAT HAVE
GOT YOU COVERED
Keep it safe with CHUK's protective lids.
Stuff your food in these capacious containers.